Fred Kniss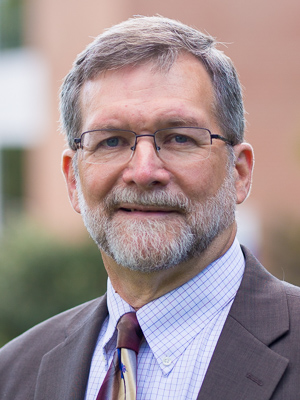 Education
BA, Eastern Mennonite University
MA, University of Chicago
PHD, University of Chicago
This information has been pulled from J1.
If any of the above information is incorrect please see the instructions for directory updates.
Biography
Fred Kniss is an EMU alum (BA '79) and has served as provost of EMU since July 1, 2009. Prior to that, he was Professor and Chair of Sociology at Loyola University Chicago, where he also founded and directed the McNamara Center for the Social Study of Religion and served for one year as Interim Dean of the Graduate School. He received his Ph.D. in sociology from the University of Chicago in 1992. His research has examined new immigrant religion, religious change and conflict, faith-based international relief and development organizations, and the so-called "culture wars." He is co-author of Sacred Assemblies and Civic Engagement: How Religion Matters for America's Newest Immigrants. He has also published a variety of articles and chapters on religious and cultural change, and is the author of Disquiet in the Land, a study of cultural conflict among U.S. Mennonites in the nineteenth and twentieth centuries. He has served as president of the Association for the Sociology of Religion and as chair of the American Sociological Association's Section on Sociology of Religion. He has held editorial positions for the American Journal of Sociology, Journal for the Scientific Study of Religion, and Sociology of Religion. He is married to Rosalyn Myers Kniss, Division Administrator of Hematology/Oncology at the University of Virginia School of Medicine. He and Rosalyn are parents of two sons, both of whom are graduates of EMU.
Scholarly Presentations and Abstracts
2013. "Against the Flow: Learning from New, Emergent, and Peripheral Religious Currents." Presidential address at Association for the Sociology of Religion annual meeting.
2010. "Transnationalism, Sectarianism, and Civic Engagement." American Sociological Association annual meeting.
2008. "Understanding Religious Responses to Homosexuality." Society for the Scientific Study of Religion annual meeting. [Co-authored with Todd Fuist and Laurie Stoll.]
Church, Community and Professional Service
2012-13. President, Association for the Sociology of Religion.
2009-10. Chair, American Sociological Association Section on Sociology of Religion.
2004-present. Advisory Board member and chair of Research Committee, Lake Institute on Faith and Giving, Lilly Family School of Philanthropy, Indiana University.
Honors, Awards and Grants
2003-07. Chicago Latino Congregations Study, subcontract with Institute for Latino Studies, University of Notre Dame ($222,900).
2000-03. Religion, Immigration and Civil Society in Chicago, Pew Charitable Trusts research grant ($600,000).
1997-98. Organizing Religious Work, subcontract with Hartford Seminary/Lilly grant ($52,000).
1997. Distinguished Article Award, Society for the Scientific Study of Religion.
Professional Memberships
American Sociological Association
Association for the Sociology of Religion
Society for the Scientific Study of Religion
Religious Research Association