Karl Clemmensen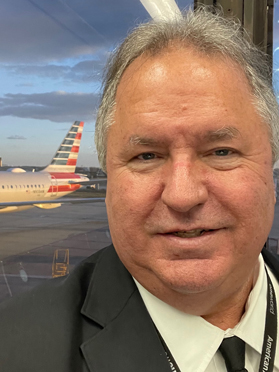 Education
MS, Embry-Riddle Aeronautical University (Master of Aeronautical Science)
BS, Florida Institute of Technology (BS in Transportation Technology)
AS, Florida Institute of Technology (AS in Flight Technology)
BS, Florida Institute of Technology (AS Air Transportation)
This information has been pulled from J1.
If any of the above information is incorrect please see the instructions for directory updates.
Biography
Karl Clemmensen is a 34-year airline captain with a major airline and experienced aviation professional with FAA type ratings in Embraer EMB-110, Fokker F-28, Boeing 737/757/767, Airbus 319/320/321/330. He received a Bachelor of Science in Air Transportation from Florida Tech and obtained a Master's degree with distinction in Aeronautical Science (MAS) from Embry Riddle with dual specializations in Human Factors and Safety systems. He has experience as an advanced accident investigator and safety specialist and performed test and piloting duties for two aircraft manufacturers which included delivery to foreign countries.
His general aviation experience includes owning and operating a flight school and designated pilot examiner (DPE). He holds the following FAA advanced instructor certificates: CFI,CFII,MEI,IGI,AGI.
He is a past vice-president of the Make-A-Wish Foundation of South Eastern Pennsylvania and is a Royal Aeronautical Society Fellow.
Scholarly Presentations and Abstracts
Modern Solutions to Runway Incursions, Graduate Capstone Project, December 2014, Embry Riddle Aeronatical University (ERAU).
Church, Community and Professional Service
Past Vice-President, Board or Directors Make-A-Wish Foundation of South Eastern Pennsylvania
Certifications and Licenses
FAA Airline Transport Ratings Boeing 737/757/767, Airbus 319/320/321/330. Instructor Ratings CFI/CFII/MEI/AGI/IGI. Professional Association of Diving Instructors (PADI) Dive Master.
Professional Memberships
Royal Aeronautical Society Fellow (FRAeS), Society of Aviation and Flight Educators (SAFE),