Sharon Miller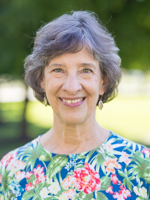 Education
BS, Liberty University (Music Education)
MED, Towson State University (Music Education)
MM, East Carolina University (Suzuki Pedagogy)
This information has been pulled from J1.
If any of the above information is incorrect please see the instructions for directory updates.
Biography
Sharon Miller is the Administrative Director of the Shenandoah Valley Preparatory Music Program which currently serves nearly 400 students from 5 Virginia counties and West Virginia. She has a studio of violin and viola students and teaches Suzuki Pedagogy courses through the Preparatory Music Program and at workshops and summer Suzuki Institutes throughout the United States. Ms. Miller taught music education courses at Eastern Mennonite University from 1989-2014.
Ms. Miller received her M.Ed. (music) from Towson State University and M.M. (Suzuki Pedagogy) from East Carolina University. She is a registered Suzuki Violin Teacher Trainer with the Suzuki Association of the Americas and has taught at Institutes and workshops around the United States. As a performer, she plays violin with the University Shenandoah Symphony, the Shenandoah Valley Bach Festival and the Waynesboro Symphony Orchestra. She also performs viola with several chamber ensembles.
Ms. Miller has presented research papers on the topic of music reading at the International Suzuki Research Symposium in 1999 and 2001.
Volunteer work includes being a greeter and participating in worship at her church, and assisting clients at Patchwork Pantry.
Before coming to EMU in 1989, she taught strings and orchestra for 11 years in Baltimore and was the music department chair at Arlington Baptist School.
Exhibits, Performances and Productions
Adjudicator, Virginia Music Teachers Association Concerto Competition, Shenandoah University, Winchester, VA (May 16, 2015 and May 11, 2013)
In-Service Workshop, Lynchburg City Schools Suzuki Teachers (October 27, 2014)
Suzuki Teacher Training in State College, PA: Every Child Can course (January 11, 2014) and Violin/Viola Unit 1 (May 2014)
Presentation, "Suzuki Teaching Principles",

ASTA

Collegiate Chapter at James
Madison University, Harrisonburg, VA (October 14, 2013)
Master Class and Group Teacher, Suzuki Workshop, Levine School of Music, Washington, D.C. and Arlington, VA (March 8 & 9, 2013)
Presentation, "Making Assessment Authentic and Practical", Virginia Music Educators Conference, Hot Springs, VA (November 2012)
Master Class and Group Teacher, Blue Ridge Suzuki Camp, Orkney Springs, VA (June 2007-2015)
Suzuki Violin Teacher Trainer and Master Class Teacher, Central Pennsylvania Suzuki Institute, Hershey, PA (July 2008-14)
Director and Teacher,

EMU

Suzuki Strings Day Camp (July 2008-2015)
Suzuki Violin Teacher Trainer and Master Class Teacher, Indianapolis Academy of Music, Indianapolis, IN (August 2011)
Violinist, Shenandoah Valley Bach Festival,

EMU

, Harrisonburg, VA (1997 – Present)
Violinist, Waynesboro Symphony Orchestra, Waynesboro, Staunton, & Charlottesville, VA (2015, February 21 & 22, April 18 & 19; 2014, October 4 & 5) Since 2002.
Violinist, University Shenandoah Symphony Orchestra, Washington and Lee University, Lexington, VA (2015, March 21) Since 1998.
Conductor, Junior Strings Ensemble,

EMU

, Harrisonburg, VA (2015, March 22) Since 2001.
Violist, Waynesboro Choral Society, Waynesboro, VA (2014, December 1 & 2)
Violist, Schola Cantorum, Waynesboro, VA (2014, April 6)
Violist, Shenandoah Valley Choral Society, Bridgewater, VA (2012, April 20 & 22)
Violinist/Violist,

EMU

Community Orchestra, Harrisonburg, VA (2014, November 15 and 2015, March 26) Since 1989.
Church, Community and Professional Service
Arts Training Action Team, Any Given Child Harrisonburg City Public Schools (2015-Present)
Member, String Planning Committee, Harrisonburg City Schools (2007-08). On-going consultant (2008-Present)
Administrative Director and Violin Teacher, Harrisonburg City School String Program, Grades 3 – 8 (2007-Present)
Violinist, Albemarle Sinfonia, Benefit Concert, Charlottesville, VA (December 18, 2014)
Violinist, Main Street United Methodist Church, Waynesboro, VA (December 14, 2014) Since 2011.
Member, Waynesboro Symphony Orchestra Board of Directors (2004 – 2011). Adviser for

WSO

String School (2004-Present)
Member, College Advisory Committee, Virginia Chapter of American String Teachers Association (2008-Present)
Member, Ministry Support Team for Shirley Roth (

VMM

), Director of Nazareth Village, Nazareth, Israel (2009-10)
Volunteer at Virginia

MCC

Relief Sale (1999 – 2010)
Volunteer at Patchwork Pantry (1992 – Present)
Greeter and participant in worship at Community Mennonite Church, Harrisonburg, VA (1990 – Present)
Honors, Awards and Grants
(2013-14) Harrisonburg City Public Schools $12,500 Contract with the

EMU

Preparatory Music Program for after-school violin instruction in middle and elementary schools. Since 2007.
(2014) Virginia String Teachers Association (

VASTA

): $500 grant for instruments in the

HCPS

String Program
Certifications and Licenses
Registered Suzuki Violin Teacher Trainer with the Suzuki Association of the Americas (includes the Every Child Can and Suzuki Principles in Action courses)
Professional Memberships
Suzuki Association of the Americas (1978 – Present)
National Association for Music Education (1989 – 2015)
American String Teachers Association (1999 – Present)
Professional Conferences Attended
Suzuki Association Conference, Minneapolis, MN (May 2014). Attended this biennial meeting since 1996.
Suzuki Principles In Action Teacher Training (2011, February 19 & 20, May 25 & 26, September 24 & 25)
Suzuki Association Leadership Retreat, Columbus, OH (May 2015). Attended this biennial meeting since 1997.
The 5th International Symposium on Assessment in Music Education, Williamsburg, VA (February 18-21, 2015 and March 2011)
Virginia Music Educators Conference, Hot Springs, VA (November 2014) Took

EMU

music education majors to this meeting most every year.
Teacher Training Workshop for Mark O'Connor's Violin Method, George Washington University, Washington, D.C. (2010, January 16-18)
EMU Service
Committee on Teacher Education (1990 – 2014); Teacher Education Admission Committee (2012-13)