Miguel Ramirez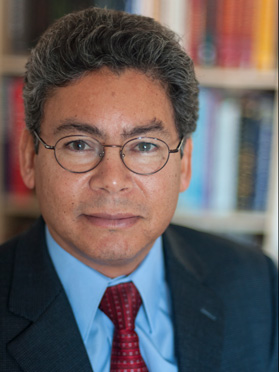 Education
DMA, Boston University
PHD, University of Chicago
This information has been pulled from J1.
If any of the above information is incorrect please see the instructions for directory updates.
Biography
Miguel J. Ramirez holds a Ph.D. in the History and Theory of Music from the University of Chicago, as well as a Doctor of Musical Arts in oboe performance from Boston University and an Artist Diploma in orchestral studies from the Hochschule für Musik of Frankfurt, Germany. As an oboist, he has performed with the Costa Rican National Symphony Orchestra and the Paducah Symphony (Kentucky); and as a musicologist, he has taught at the Universidad de Costa Rica and at East Carolina University.
Dr. Ramirez's research interests are varied, and they include the music of Anton Bruckner, Austro-German music and culture in the nineteenth century, neo-Riemannian theory, the history of tonal theory, eighteenth-century performance practice, and the cultural links between Germany and Latin America during the Third Reich. His published work reflects the transdisciplinary nature of his research, and it includes book reviews and articles published in Music Theory Online, Notes, Music Analysis, the Journal of Musicological Research, and The Bruckner Journal. He has also presented papers at national conferences of the American Musicological Society, international conferences of the College Music Society in Argentina and Australia, and the Bruckner Journal Readers Conference in Oxford, UK.
Dr. Ramirez is also interested in creative writing, and he is the author of For Later Times, a partly fictional screenplay for a feature film about Bruckner and the reception of his music in Nazi Germany. For Later Times has been selected as a semifinalist and finalist script in several international screenwriting contests, including second round in the prestigious Austin Film Festival Screenplay Competition.