Barbara Wheatley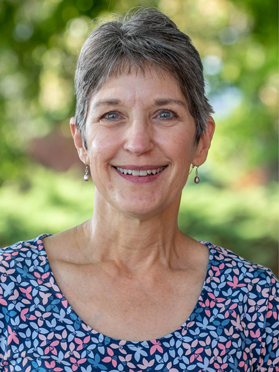 Education
BS, MS Univ for Women (Elementary Education)
MSED, Wichita State Univ (Elementary Education/Reading)
MS, Indiana State Univ (Instructional Tech/Library Media)
EDD, University of Virginia (Curriculum and Instruction/Reading)
This information has been pulled from J1.
If any of the above information is incorrect please see the instructions for directory updates.
Biography
Dr. Wheatley has a life-long Wissensdurst – thirst for knowledge. While Barbara has several degrees that cover elementary, educational technology, library media, and of course, literacy, the emphasis on her education has been using texts of all types to strengthen literacy in students. In addition, Barbara believes that our children deserve the best literature in their learning and reading experiences. This literature should be high-quality, and encompass not only narrative genres, but also expository genres. Children love the natural world and by exposing them to texts that covers science, our social world, and other concepts, we help engage them in becoming active literary learners. As a literacy expert, she believes that all students are able to learn and become avid readers and lovers of literature. As a college professor, Barbara's experiences have helped inform best-practices found in research-based literacy instruction. Barbara believes that using research with our practical experiences provides the best learning for our students.
Dr. Wheatley has taught in various schools across the country, mainly in the elementary grades with students that ranged from three-year olds to twelve-year olds. As a classroom teacher she emphasized high-quality literacy instruction and developing a love of reading in her students. As a reading specialist, the goals were the same and these continued in her career as a library media specialist. The common theme in each of these is literacy, strengthening literacy skills to enable children to read well, and instilling a love of learning.
Barbara is married to Chris and has three children and four grandchildren. Since her family resides across the country--Virginia, Texas, Vermont, Utah, and Mississippi--travel is a big part of family visits. Reading to her grandchildren is one of her favorite activities when family is together. In her spare time when she is not visiting family, Barbara enjoys reading, running, and activities that allow her to be creative, such as sewing, cross stitch, and crafts.
Mission Statement
Barbara's mission as an educator is to create a Wissensdurst -- thirst for knowledge -- in her preservice and inservice teachers. Barbara also intends to provide preservice teachers with the technical knowledge they will need to teach literacy and integrate literacy in their content areas. Dr. Wheatley is continually filling her knowledge cup and believes that all students have the capacity to develop their thirst for knowledge and ability to fill their own cup.
Scholarly Presentations and Abstracts
Certifications and Licenses
Virginia Postgraduate Professional Teaching License:
Elementary Education PreK-6
Reading Specialist
Library Media PreK-12
Texas Teaching License--Elementary Education
Google Certifications:
Google Certified Educator: Level 1
Google Certified Educator: Level 2
NETS*T Certified Teacher (National Education Technology Standards for Teachers)
Professional Memberships
International Literacy Association (ILA)
Literacy Research Association (LRA)
American Educational Research Association (AERA)
Virginia State Literacy Association (VSLA)
Virginia College Literacy Educators (VCLE)
Shenandoah Valley Reading Council
Shenandoah Literacy Roundtable
EMU Service
Current:
Committee on Teacher Education (COTE) member
Graduate Education and Action Report Committee (GEAR)
Teacher Education Assessment Committee member
Instituational Effectiveness Committee (IEC)
WCSC Advisory Council
Past:
Teacher Education Admissions Committee (TEAC) member
Center for Teaching and Learning team member
Teaching and Learning Task Force team member