Celeste Thomas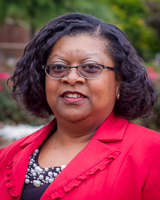 Education
BA, Shippensburg University (Social Work)
MS, Shippensburg University (Counseling CPW)
This information has been pulled from J1.
If any of the above information is incorrect please see the instructions for directory updates.
Mission Statement
Celeste Thomas works with multicultural and student athletes in her role as the Director of Multicultural Student Services and Student Athlete Advisor. She has worked in various roles in Higher Education for most of her career. She is a trained counselor and has worked with clients in both community agency and college counseling settings. Additionally, she has worked with multicultural and international students in several universities. In her free time she enjoys spending time with family, gardening, reading and vacationing anywhere with sand.