Micah Shristi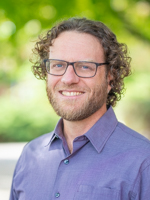 Education
BA, (English)
MA, Appalachian State University (Industrial Technology)
This information has been pulled from J1.
If any of the above information is incorrect please see the instructions for directory updates.
Biography
Micah Keller Shristi advises international students in his role as Director of International Student Services. He served in Nepal with Mennonite Central Committee (2008-2012) and in Colombia with Mennonite Mission Network (2003-2005). Micah graduated from EMU in 2000 with a B.A. in English and he went on to complete an M.A. in Industrial Technology at Appalachian State University. In his free time Micah enjoys spending time with his two sons, planted aquariums, solar energy projects, gardening, and cycling.
Professional Memberships
NAFSA: Association of International Educators
VIE: Virginia International Educators