Roger Mast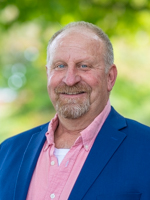 Education
BS, Eastern Mennonite University (Health & Physical Education)
MS, West Chester University (Health & Physical Education)
EDD, Argosy University (Educational Leadership: Higher Education)
This information has been pulled from J1.
If any of the above information is incorrect please see the instructions for directory updates.
Biography
Twenty eight years as EMU's Men's Soccer Coach: 1991-Present, In 2017, his team finished tied for 6th in the ODAC regular season. Mast has put together an impressive resume with his teams advancing to the Old Dominion Athletic Conference Finals five times and the NCAA Division III "Round of Sixteen" in 1998. He has three times been named ODAC "Coach of the Year" and also received Virginia State Coach of the Year honors from the Virginia Sports Information Directors in 1998. His record during his tenure is 240-237-43.
A graduate of Eastern Mennonite University Mast also received his EdD in Educational Leadership: Higher Education in 2007 from Argosy University. He also holds a MS degree in Health & Physical Education: 1990 from West Chester University.
Mast also holds an NSCAA: National, Advanced National, & Premiere Diploma. He is the Director of Kick's Soccer Camp: 1986-present He has served as an NCAA Division III Championships Committee Member 1996-1998, and as Chair in 1998 and as a Virginia Western District ODP Coach 2000-01, and Virginia ODP State Assessor 2001; and served as a Shenandoah Valley United Soccer Association Board Member and on their Travel Oversight Committee from 1998-2011.
Coach Mast serves is an active member both at Harrisonburg Mennonite Church and in the local community. He enjoys the outdoors, sports, traveling, playing guitar, landscaping and wood working. He lives in Harrisonburg and loves spending time with his wife Cheryl, and sons Mark (25) and Grayson (22). Mark graduated in 2015 is married to Rachel Kennel (EMU 2014) and is attending Temple University – Maurice H. Kornberg School of Dentistry and Grayson graduated from EMU in 2018 as biology major with minors in chemistry and psychology and is attending West Virginia University School of Medicine.
Mission Statement
I love EMU and the opportunity to serve this institution in the role of coaching the men's soccer team and serving as program chair and teaching in the physical education and recreation department. I feel that my mission is to serve others as Christ served his followers. The venue that I have been given to accomplish this mission is through the sport of soccer and through the development of talents, values, and lessons in sports and recreation. There are many great attributes in coaching that are applicable to the classroom and the best coaches are great teachers. I am given the opportunity to blend and balance sport, education, and Christian values on a daily basis at EMU.
Scholarly Presentations and Abstracts
Other Presentations
"Christian College ID Soccer Camp Coaches Panel" for high school players. Messiah College: June 2016, 2017, 2018
"Roanoke Star College Night" Presented recruiting information to youth and parents: William Fleming High School, Roanoke, VA. March, 2016, 2017, 2018.
"Virginia Soccer Association (VSA)" Presented 2 college field sessions to U-17, and U-19 players for VSA: February, 2016, 2017, 2018.
"Lynchburg College Showcase Coaches Panel" Presented and Q&A for high school players and parents. Lynchburg College: January, 2014, 2015, 2016, 2017, 2018.
"Future 500 Soccer Camps" Presented field coaching, evaluation, and presented to future college prospects. Eastern College, Philadelphia, PA. June, 2017
"Shenandoah Valley United College Night" Presented recruiting information to youth and parents: April, 2015, 2016, 2017.
Church, Community and Professional Service
Church:
Active member at Harrisonburg Mennonite Church
Attend Grace Fellowship Sunday School Class
Attend biweekly Small Group
Community:
Direct Kicks Soccer Camp 1986-present
Board Member: Crossroads to Brain Injury: 2016-present
Lead Coach at Messiah College Residential Soccer Camp, Mechanicsburg, PA: July, 2012-present
Emcee Waterman Family Fun Night: April 2017
Professional Service:
1986-present NSCAA Member
Student and Faculty Research
Mobile App Research & Development:
MySportsBuddy (MSB) provides a standards based professional SAAS platform for sports academies, individual coaches and athletes to measure and improve on sports abilities, both fitness and skills, across sports and age groups. The platform provides automated and user friendly techniques for assessment recording, measurement and reporting. The overarching goal will be to provide assessment benchmarks to schools, academies and athletes across sports and geographies to improve sports performance.
January 2016-present
Honors, Awards and Grants
EMU "25 Years of Service" April, 2016
NSCAA Recognition as 30 Year member with pinning in January 2016
Certifications and Licenses
National Soccer Coaches Association: Current Licences
NSCAA Premier Diploma: 2009
NSCAA Advanced National Diploma: 1990
NSCAA National Diploma: 1989
American Red Cross Instructor Certification:
Lifeguarding: Current
CPR/AED for the Professional Rescuer: Current
Abuse Prevention Systems
"Sexual Abuse Awareness Training" Certificate May 28, 2018
Professional Memberships
NSCAA: 32 years
United Soccer Coaches Association: 1 year
American Coaches Federation: 10 years
AAPHERD: 13 years
Professional Conferences Attended
January, 2018 United Soccer Coaches Convention, Philadelphia, PA
January, 2017 NSCAA Convention, Philadelphia, PA
January, 2016 NSCAA Convention, Baltimore, MD
Courses Taught
Biomechanics: Fall, 2017
Fitness Administration & Assessment: Spring, 2018
Exercise Physiology: Spring, 2017
Motor Learning: Spring, 2017
Skiing: Spring 2017 Snowboarding: Spring, 2017 Adapted Physical Education: Spring, 2017
EMU Service
Faculty Enrollment Committee, 2017-2020
Education Department member
TEAC Committee: 2017-present
COTE Committee: 2017-present
Athletics Department member
Lacrosse Coach Search Committee: Spring, 2018
Cross-Cultural Committee, 2014-17
Faculty Search Committee: Recreation and Sports Studies Faculty
Coaching Record
Eastern Mennonite University Soccer (1991-present) 28 Years 249-244-44 (.505)
Eastern Mennonite HS (1990-1991) 1 Year 14-3-2 (.789)
Christopher Dock (1986-1990) 4 Years 52-29-6 (.611)
Total: (1986-present) 32 Years 306-268-51 (.530)