Mary Ann Zehr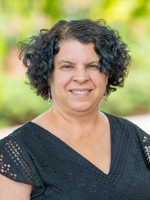 Education
MA, Indiana University (Journalism)
MED, University of Maryland (Curriculum & Instruction)
BA, Goshen College
This information has been pulled from J1.
If any of the above information is incorrect please see the instructions for directory updates.
Biography
Mary Ann Zehr was a journalist for 14 years for Education Week and then an English, history, and ESL teacher in public high schools for eight years. She has taught English in universities in Sichuan, China, and writing as an adjunct instructor at the University of Maryland. Her essays and features were published in the Washington Post, the Baltimore Sun, and the Harrisonburg Citizen. She has been teaching writing to first-year students at EMU since the 2019-2020 academic year and is currently also EMU's writing coach for adult learners and graduate students.
Mary Ann is passionate about supporting students to use their voices. She believes everyone has a story to tell and something to say that will benefit the people around them.