Nancy Wise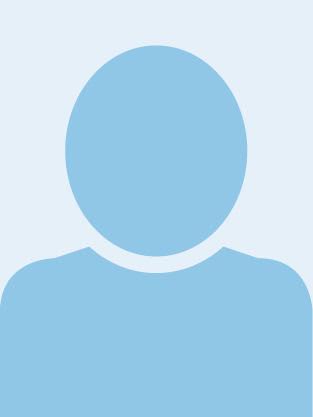 Education
PHD, Villanova University (Nursing Education and Research)
MSN, Villanova University (Nursing Education)
BS, Millersville University (Nursing)
This information has been pulled from J1.
If any of the above information is incorrect please see the instructions for directory updates.
Biography
Nancy has been teaching full-time in the Eastern Mennonite University Lancaster RN-to-BS in Nursing Program since July 2014.
Prior to full-time teaching at EMU Lancaster, Nancy was an OR nurse and Nurse Anesthesia Educator at Women & Babies Hospital, Lancaster. Nancy taught at EMU Lancaster as an adjunct faculty member, and also gained teaching experience through her role as clinical and classroom instructor, Harrisburg Area Community College Lancaster Campus 2009-2014, clinical instructor at Alvernia University, 2013, and through several graduate assistantships at Villanova University, 2009-2013.
Nancy gained valuable experience in conducting research studies, and publishing research findings through her own research in the pregnant adolescent population, and through active participation on externally-funded research committees at Villanova University. Her currrent research focus has shifted to cerebral palsy (CP) with a focus on pain, physical function and education for parents of young children with cerebral palsy. She is actively involved with Schreiber Center for Pediatric Healthcare.
Nancy is married to Brian (35 years), has 2 children and 2 grandchildren. They are a military family! She and her family have attended LCBC church for several years and she is an occasional volunteer volunteers by providing meals for the worship team at the Ephrata campus. Nancy is also actively involved with her grand-daughter who has CP, loves helping with therapy and coming up with creative solutions for everyday activity.
Scholarly Presentations and Abstracts
Research poster Presentation, February, 2010, Annual Nursing Research Day, Sigma Theta Tau, Alpha Nu Chapter: Prenatal Adolescent Nutrition Habits.
Research poster presentation, March 2010, Eastern Nursing Research Society: Prenatal Adolescent Nutrition Habits.
Clinical Education Poster Presentation, June, 2010, Drexel Nursing Education Institute: Case-Studies and Algorithms.
October 2019 American Pyschiatric Nurses Association Conference presenter: "Improving Stress Management among RN-BSN students: Incorporating Mindfulness and Self-Care Principles"
Church, Community and Professional Service
Served as a Doctoral Research Assistant and Project Manager for an

RWJF

-funded grant under the direction of the PI, Villanova University, 2012-2013
Served as a Graduate Research Assistant, Villanova University, 2011-2012
Served on the Center of Excellence Committee, Villanova University, 2009
Secretary, Graduate Nurse Network Committee, Villanova University, 2009
Curriculum Committee, Villanova University, 2009
Development of Evidence-Based Practice Committee, Women and Babies Hospital, Lancaster, PA. Spring 2008
Community clothing ministry (2009-2011)
Participated in various drama ministry productions (2000-2009)
Active volunteer at

LCBC

Ephrata Campus, café and youth ministry (2012-present)
Dissertation research: developed an interactive cooking workshop for pregnant adolescents
2017-2018 Graduate Scholarship: continuation of dissertation topic: interactive cooking and nutrition education at a women's shelter and teen parenting center
Honors, Awards and Grants
Recipient Certificate of Excellence for distinguished scholarly contributions to the study of nursing, Harrisburg Area Community College, September 2010
Recipient Claire M. Manfredi Graduate Nursing Award for academic achievement,

GPA

, and commitment to Alumni Affairs, 2010
Recipient Villanova Service Award, 2009
Scholarship Award, Mensa Educational Fund, 2008
Recipient Blue Cross and

PHEAA

scholarships, 2007, 2008
Scholarship Award, National Student Nurses Association, 2012
Recipient Sigma Theta Tau Joan Large Graduate Award, 2012
Recipient Nurses Educational Funds, Cynthia Davis Sculco Scholarship Award, 2013
Recipient Sigma Theta Tau Nursing Research Award, Alpha Nu Chapter 2013
Recipient Nurses Educational Funds Research Award, 2014
Receipient EMU small research grant, spring 2020
Receipient Sigma Theta Tau Research grant, spring 2020
Professional Memberships
Member,

SIGMA

THETA

TAU

, International Nursing Honor Society
Member, Eastern Nursing Research Society (

ENRS

)
Member, National League for Nursing
Member

AWHONN

, Association of Women's Health, Obstetrical and Neonatal Nurses
Member

GNSA

-Graduate Nursing Student Academy, of the American Association of Colleges of Nursing
Member, Pennsylvania State Nurses Association
Member, American Nurses Association
Member American Pyschiatric Nurses Association