Priscilla Simmons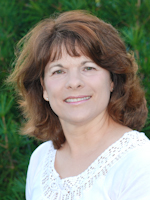 Education
EDD, Teacher's College at Columbia University (Nurse Education/Nurse Executive)
MSN, Columbia University (Nursing)
MSED, Temple University (General Program/ Graduate Education)
BS, Messiah University (Nursing)
This information has been pulled from J1.
If any of the above information is incorrect please see the instructions for directory updates.
Biography
Dr. Simmons is a professor emerita in the online RN-to-BS and MSN programs. She earned her EdD from Teacher's College at Columbia University, an MSN from Columbia University, an MsEd from Temple University and her BS from Messiah College. Her clinical focus has been medical-surgical and critical care nursing. Her doctoral research focused on effectiveness of the nursing school environment and the development of caring ability among nursing students. She is married to Mark Simmons who is retired from a position as Director of the School of Respiratory Therapy at York College of Pennsylvania. Dr Simmons has two children, two grandsons and two grand-daughters: Clinton is married to Christina Yoder and they have a son, Everett and a daughter, Evangelina. Ted is married to Heather Edelman and they have a son, Mason and a daughter, Taylor.
Dr. Simmons is involved in the Lancaster Brethren in Christ Church. Her additional interests include gardening and in particular, her role as a Penn State Master Gardener.
Scholarly Presentations and Abstracts
Poison Ivy. Nurses Week Continuing Education Presentation at EMU at Lancaster, May 4, 2016.
Leaves of Three, Let It Be. Presentation at the Lancaster, Pennsylvania Native Plant and Wildlife Festival, April 25, 2015.
Using a Wiki to Teach the IOM in an Online MSN course. Poster presentation at the Stewart Conference, Teachers College, Columbia University, April, 2014
Church, Community and Professional Service
Church
Church Affiliation: Lancaster Brethren in Christ
Deacon, 2013
Chairman of Missions Committee, 2009 to present
Secretary of Manheim Township Home of Hope, 2020 to present
Community
Penn State Master Gardener 2015
Member of the Board of Directors of LoveINC of Lancaster County 2010 to 2014
Professional
President of District 16, Pennsylvania State Nurses Association
Legislative Ambassador, PSNA, 2019 to present
Honors, Awards and Grants
Attained Certified Nurse Educator Status, 2012
Nursing Education Award in 2006 from Pennsylvania State Nurses Association
Professional Memberships
American Nurses Association
Pennsylvania State Nurses Association
Pennsylvania State Nurses Association District 16
Professional Conferences Attended
PSNA Nursing Summit, September 2019
Legislative Day, Pennsylvania State Nurses Association. March, 2019
Legislative Day, Pennsylvania State Nurses Association. April, 2017
Germs and Viruses. INR Conference. January, 2016.
Isabel Maitland Steward Conference, Teachers College, Columbia University, 2015
Isabel Maitland Steward Conference, Teachers College, Columbia University, 2014