Ram Bhagat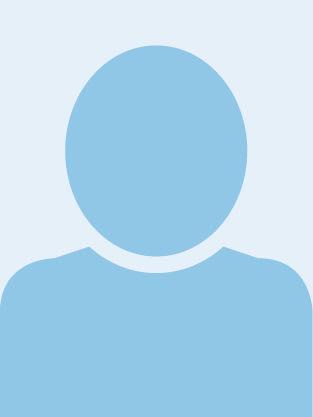 Education
EDD, Virginia Commonwealth Univ (Leadership)
This information has been pulled from J1.
If any of the above information is incorrect please see the instructions for directory updates.
Biography
Bio for Ram Bhagat, EdD

Dr. Ram Bhagat is a longtime educator, arts innovator, and peacemaker. Ram is committed to healing trauma in classrooms, communities, and consciousness. He is the visionary behind the Richmond Youth Peace Project (RYPP), a dynamic program that promotes a culture of nonviolence to the city's youth, through innovative, youth-led peacemaking initiatives. He also serves on the board of The Conciliation Project (TCP), which uses active and challenging dramatic works to promote open and honest dialogue about racism and oppression in America in order to repair its damaging legacy.
Dr. Bhagat received his doctorate in Educational Leadership from VCU. He earned a Master's of Education in School and Community Counseling from Virginia State University and his Bachelor of Science in Microbiology from Virginia State. His post-doctoral work is in the areas of Restorative Justice, Trauma Healing, Social Emotional Learning, and Culturally Responsive Mindfulness practices.
Dr. Bhagat is the newly hired Manager of School Climate and Culture Strategy for Richmond Public Schools. His primary role is to envision, design, and connect trauma informed practices and restorative practices to schools and communities throughout the division. He intends to help lead RPS and its partners, like VCU, in the creation of a sustainable and transformative model of equitable and just learning environments for all students.
Dr. Bhagat is actively involved in healing the effects of racial trauma within communities of color as a leader of Emotional Emancipation Circles in Virginia. Ram was an inaugural member of the International Healing and Rebuilding Our Communities training for trainers in Burundi, East Africa, held in August 2011. This transformative program facilitates healing community trauma, particularly trauma caused by violence, war, and genocide. Ram began teaching Strategies for Trauma Awareness and Resilience (STAR) in 2017, after extensive coursework, training, and a supervised apprenticeship with Elaine Zook-Barge.
In the early 1990s, Ram co-founded Drums No Guns (DNG) world percussion ensemble to engage youth in "healing community with rhythm." More than two decades later, the DNG Foundation continues to work with youth traumatized by gun violence around the country, using drumming, dance, and other culturally responsive contemplative practices.
Dr. Bhagat uses the drum to unite people of all ages, of all races. This award winning science teacher created a series of innovative curricula for Yale University, through the National initiative to Strengthen Public School Teaching. His 3D curriculum is based on the principles of Aesthetic Education and Arts Integration, which infuses drumming, dance, and drama into the Chemistry curriculum.
His approach to Trauma Sensitive Restorative Justice in Education is rooted in the science of yoga and indigenous mindfulness practices. He has been studying various forms of yoga with Dr. Janeshwar Upadyay since 1975 and completed Integral Yoga teacher training in 2001.
A native son of New Haven, Conn., Ram lives with his blended family in Richmond, VA. He is an adjunct faculty member with Eastern Mennonite University's Graduate Teacher Education program and the Center for Justice and Peacebuilding.

Mission Statement
Ram is committed to healing trauma in classrooms, communities, and consciousness, through mindfulness based social emotional learning strategies, along with a culturally responsive arts based approach to restorative justice in education.