Timothy Taylor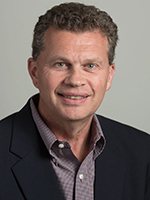 Education
MA, The George Washington University (Educational Technology Leadership)
BS, James Madison University (Elementary Education)
This information has been pulled from J1.
If any of the above information is incorrect please see the instructions for directory updates.
Biography
I have taught elementary and middle school and coached at the secondary level. I have spent all of my 40+ years in Shenandoah County Public Schools. Besides being the Instructional Technology Supervisor for SCPS, I enjoy teaching graduate level courses for EMU, presenting at conferences on instructional technology, and doing workshops at local community colleges and school districts. I love spending time with my family. I enjoy the outdoors, reading history and biographies, and exploring technology tools and resources.
Mission Statement
My mission is to assist my students understand the value of effective instructional technology to help students learn.
Certifications and Licenses
Professional Memberships
Virginia Society for Technology in Education (VSTE) Board Member