Trina Trotter Nussbaum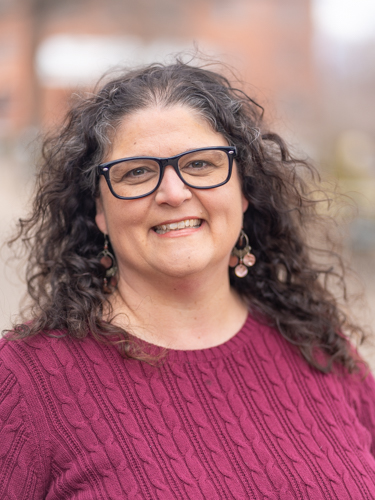 Biography
Trina calls herself a "faith-rooted peacebuilder." She has an M.A. in Conflict Transformation from the Center for Justice and Peacebuilding (CJP) at EMU and is also pursuing a Graduate Certificate in Nonprofit Leadership and Social Entrepreneurship. In 2017, she successfully defended a thesis for CJP entitled, "Self-Care May Not Be Enough: Secondary Traumatic Stress and Organizations: A Multiple Methods Study."
Trina also holds a B.A. in Theater and Psychology, with a minor in Justice, Peace and Conflict Studies from EMU.
Her work at CIE involves strategic relationship- and network-building to confront Islamophobia and anti-Semitism, both on- and off-campus. CIE also supports Muslim and Jewish visiting scholars while they are teaching classes at EMU, provides faculty and staff with interfaith resources and coaching, and works with other departments to build welcoming spaces for non-Christian students, faculty and staff who attend school and/or work at EMU.
Along with trauma and interfaith engagement, other research and practice areas of interest are: organizational change and development, working for narrative change using speculative fiction, and transforming conflicts through appreciative inquiry processes.
She is also committed to interrogating the systems of oppression that benefit her unjustly, starting with authentic self-reflection around whiteness, power, and privilege.
Trina's previous work experience includes a wide variety of nonprofits and government agencies, and was the interim director of CIE from July 2016 to August 2017.
Student and Faculty Research
*Self-Care May Not Be Enough: Secondary Traumatic Stress and Organizations: A Multiple Methods Study