Vanessa Derrow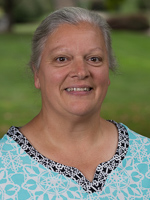 Biography
Vanessa came to EMU after serving almost 10 years as the Registrar at Broadway High School. Prior to BHS, she worked at James Madison University for 10 years, mainly in the Counseling Center and as Office Manager of the Human Development Center, which served children and families in the community.
Vanessa has a passion for serving the students at EMU.
She enjoys spending time at Smith Mountain Lake camping in the summers with her husband, Steve and their three guys – Wes, Mitch, and Benjamin. The family also enjoys football and are strong supporters of the EMU basketball programs.