Yvonne Martin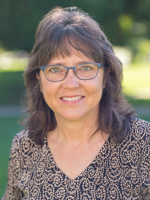 Education
AA, Hesston College
BS, Eastern Mennonite University
This information has been pulled from J1.
If any of the above information is incorrect please see the instructions for directory updates.
Biography
Yvonne began her role as administrative assistant for the Graduate Teacher Education Department in March 2004, and added the role of administrative assistant for Teacher Education (undergrad) in 2019. She completed her Bachelor of Science degree from EMU's Adult Degree Completion Program in Management & Organizational Development in 2015. Yvonne spends her time away from the office visiting children and grandchildren (in Ohio), quilting, biking, and following baseball with her husband.