Jim Leaman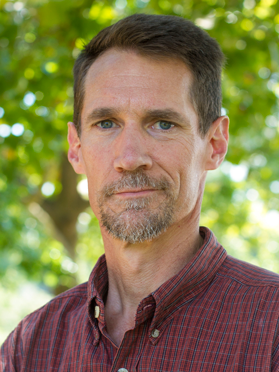 Education
BS, Eastern Mennonite University (Business Administration & Computer Science with Minor in Mathematics)
MA, James Madison University (Public Administration)
PHD, University of Pittsburgh (Public and International Affairs)
This information has been pulled from J1.
If any of the above information is incorrect please see the instructions for directory updates.
Biography
James M. Leaman, Ph.D., chairs the Department of Business and Leadership, where he teaches undergraduate courses in management, finance and economics, and graduate courses in organizational and leadership studies. Industry experience includes both private business and nonprofit administration, including 12 years of service with an international non-governmental organization (INGO) in Kenya. Academic preparation includes a Ph.D. in Public and International Affairs, a master's degree in Public Administration, and a bachelor's degree in business administration and computer science. The perspective Jim adds to his field is analyzing and teaching about the role and impact of business and organizations within ecological limits and dynamic social systems, resulting in an integrated lens of sustainability, stewardship and justice.
Scholarly Presentations and Abstracts
Market Disruptions: Energy, Energy Storage, and Transportation (co-presenting), Annual Conference of Mennonite Economic Development Associates (MEDA), Online, November, 2021
Economic Commentary on the United States and Canada (co-presenting), Annual Conference of Mennonite Economic Development Associates (MEDA), Indianapolis, IN, November, 2018
Sustainable Housing: New Analysis Turns the Tables, University Colloquium Presentation on Sabbatical Research, Eastern Mennonite University, Harrisonburg, VA, February, 2018
Economic Commentary on the United States and Canada (co-presenting), Annual Conference of Mennonite Economic Development Associates (

MEDA

), Vancouver, BC, November, 2017
Video Displacing Text for Enhanced Knowledge Acquisition and Dissemination, Teaching and Learning with Technology (

TLT

) Conference, Center for Instructional Technology at James Madison University, Harrisonburg, VA, October, 2017
Sustainable Business Practices (co-presenting), Annual Conference of Mennonite Economic Development Associates (

MEDA

), San Antonio, TX, October, 2016
Advantages of Synchronous Online Teaching and Learning, Teaching and Learning with Technology Conference, Center for Instructional Technology at James Madison University, Harrisonburg, VA, October, 2016
Commentary on the Macro Economy of the United States, Annual Conference of Mennonite Economic Development Associates (

MEDA

), Richmond, VA, November, 2015
Synchronous Online Teaching and Learning: Advantages over the Traditional Classroom, Teaching and Learning with Technology Conference, Center for Instructional Technology at James Madison University, Harrisonburg, VA, October, 2015
Lessons Learned from Collaborative Programs at Bluffton, Canadian Mennonite,

EMU

and Goshen (co-presenter, via Zoom), Mennonite Education: Past, Present and Future, a Conference for Leaders, Teachers, and Scholars, Bluffton, Ohio, October, 2015
Renewable Energy Investments for Nonprofits in an Evolving Policy and Regulatory Environment, Joint Biennial Conference of the Canadian and United States Societies for Ecological Economics (

CANUSSEE

2015), Vancouver, B.C., Canada, October, 2015
Commentary on the Macro Economy of the United States, Annual Conference of Mennonite Economic Development Associates (

MEDA

), Winnipeg, Canada, November, 2014
Commentary on the Macro Economy of the United States, Annual Conference of Mennonite Economic Development Associates (

MEDA

), Wichita, KS, November, 2013
Peer Review Board for the Virginia Social Science Journal (2013)
Book Review Team for Sharp, Register and Grimes (2013), Economics of Social Issues, 20th ed., McGraw-Hill Irwin: New York
Commentary on the Macro Economy of the United States, Annual Conference of Mennonite Economic Development Associates (

MEDA

), Niagara, ON, Canada, November, 2012
Toward Restorative Leadership, Plenary Presentation at the Conference on Sustainability in Business, Jaipuria Institute of Management (Jaipur Campus), Jaipur, India, December, 2012
Autonomy, Position Papers and Student Debate Yield Engaged, Transformative Learning, The 23rd Annual Conference for Teaching Economics: Instruction and Classroom Based Research, Robert Morris University, Pittsburgh, PA, February, 2012
Other Presentations
Sustainable Housing: Surprisingly Simple, Invited webinar presentation on research for the Anabaptist Center for Religion and Society (ACRS), May, 2021
Sustainable Housing: Surprisingly Simple, Invited webinar presentation on research for the Center for Sustainable Climate Solutions (CSCS), December, 2020
Commentary and Conversation on the Macro Economy (U.S.), Everence-sponsored event to resource local and regional business leaders, Harrisonburg, VA, December, Annually since 2014
Presenter (or co-presenter) for structured in-house professional development workshops for

EMU

faculty. – The Socratic Discussion Method of Teaching and Learning (2013) – Online Teaching: Learning Through Experience (Jan. 2015, Aug. 2015)
Speaker at Climate Action Alliance of the Valley event on Solar PV: "Solar PV for Churches" (February, 2012)
Numerous speaking and facilitation engagements; available as resource or for speaking on the following topics: – The cost of carbon and valuing carbon – Voluntary Gas Tax for organizations – Creation Care for organizations – Solar PV for organizations – Sustainability solutions
Church, Community and Professional Service
Board Member, Gift and Thrift Industries of Virginia, (2016 – present)
Administration and Stewardship Commission, Park View Mennonite Church (2008 – present)
Creation Care Council, Chair, Park View Mennonite Church (2009 – present)
Climate Justice Initiative, Park View Mennonite Church (2016 – present)
Professional Memberships
International Society for Ecological Economics (

ISEE

)
American Economic Association (

AEA

)
Society for International Development (

SID

)
Academy of Management (

AOM

)
Mennonite Economic Development Association (

MEDA

)
Professional Conferences Attended
International Humanistic Management Association (IHMA) Dignity and its role in management research and education (July, 2021)
International/European Society of Ecological Economics (ISEE/USEE) Degrowth 2021 Online Joint Conference (July, 2021)
Restorative Justice in Education Conference, Eastern Mennonite University, Harrisonburg, VA (June, 2021)
Roanoke River Currents Conference, Clean Valley Council, Roanoke, VA (October, 2020)
New Paradigm for The New Normal, Global Conference on Reimagining Jesuit Business Education (July, 2020)
Restorative Justice in Education Conference, Eastern Mennonite University, Harrisonburg, VA (June, 2020)
Virginia Solar Congress, Williamsburg, VA (November, 2019)
Mennonite Economic Development Association (MEDA) Annual convention, Indianapolis, IN (November, 2018)
Mennonite Economic Development Association (

MEDA

) Annual convention, Vancouver, BC (November 2017)
Teaching and Learning with Technology Conference, Center for Instructional Technology at James Madison University, Harrisonburg, VA, October, 2017
Mennonite Economic Development Association (

MEDA

) Annual convention, San Antonio, TX (October 2016)
Teaching and Learning with Technology Conference, Center for Instructional Technology at James Madison University, Harrisonburg, VA, October, 2016
Transforming the Economy: Sustaining Food, Water, Energy and Justice, Conference of The International Society for Ecological Economics, Washington DC, June, 2016
The Council of Independent Colleges 2016 Workshop for Department and Division Chairs, Portland, ME, May, 2016
Leading into the Common Good: an Anabaptist Perspective, Leadership conference at Eastern Mennonite University, Harrisonburg, VA, April, 2016
Mennonite Economic Development Association (

MEDA

) Annual convention, Richmond, VA (November 2015)
Teaching and Learning with Technology Conference, Center for Instructional Technology at James Madison University, Harrisonburg, VA, October, 2015
Pathways for Change: Toward a Just and Sustainable Society, Joint Biennial Conference of the Canadian and United States Societies for Ecological Economics (

CANUSSEE

2015), Vancouver, B.C., Canada, October, 2015
Mennonite Economic Development Association (

MEDA

) Annual convention, Winnipeg, Canada (November 2014)
Teaching and Learning with Technology Conference: Explore the Possibilities, Center for Instructional Technology at James Madison University, Harrisonburg, VA (October 2014)
Mennonite Economic Development Association (

MEDA

) Annual convention, Wichita, KS (November 2013)
Conference on Sustainability in Business, Jaipuria Institute of Management (Jaipur Campus), Jaipur, India (December 2012)
Mennonite Economic Development Association (

MEDA

) Annual convention, Niagara, ON, Canada (November 2012)
Teaching Economics: Instruction and Classroom Based Research Conference, Pittsburgh, PA (February 2012)
New Courses Taught
(

ECON

201) Survey of Economics (First taught: Fall 2009)
(

ECON

211) Principles of Microeconomics (Spring 2007)
(

ECON

212) Principles of Macroeconomics (Fall 2006)
(

ECON

300) Environmental and Ecological Economics (Fall 2012)
(

ECON

311) Contemporary Economic Issues (Spring 2008)
(

ECON

401) Development Economics (Fall 2006)
(ECON 481) Economics Internship (Fall 2018)
(FIN 289) Personal Finance and Investing (Fall 2008)
(FIN 481) Finance Internship (Spring 2020)
(

BUAD

101) Business at

EMU

(Fall 2016)
(

BUAD

221) Principles of Management (Fall 2008)
(

BUAD

471) Business Plan Capstone (Fall 2010)
(BUAD 481) Business Internship (Fall 2017)
(ACTG 445) Accounting Seminar (Spring 2022)
(ACTG 481) Accounting Internship (Spring 2018)
(CIS 211) Spreadsheet and Data Management (Fall 2020)
(LEAD 281) Leadership Practicum (Fall 2018)
(LEAD 481) Leadership Internship (Spring 2019)
(MKTG 481) Marketing Internship (Spring 2019)
(

POL

311) International Relations (Fall 2009)
(

CCSSC

201) Kenya Cross-Cultural Seminar (Summer 2014)
(

OLS

510) Leadership & Management for the Common Good (Fall 2013)
(

MBA

648) Project Management and Grant Writing (Summer 2009)
(

MBA

638) Finance and Accounting for Nonprofit Executives (Fall 2010)
(MBA 650) Sustainable Organizations and Global Citizenship (Summer 2019)
(

MBA

680) Sustainable Organizations for the Common Good (Summer 2015)
(

PUAD

653) Ethics and International

NGO

s (Summer 2011)
(

HONRS

312) Honors Colloquium: How should I live as one of seven billion people in the finite space of planet earth? (Spring 2013)
EMU Service
Faculty Senate, President (2022 - present)
Colleague Review Committee, chair, (2019-2022)
Creation Care Council (2012 – present)
Cross Cultural Committee (2019 - present)